Chicago Schutzhund Verein
2017Midwest Championship Conformation Show
And Breed Survey with SV Judge Christoph Ludwig
Photos courtesy of Sandy Nueschen, Loreta Arbatauskas & Samir AlZaim © 2017
Our registration girls: Carolyn, Halina and Izabela

Trophies for the winners

Our Show Catalog. The dog on the front is

Herr Ludwig's VA Leo von der Zenteich
Ray calls the first class to the ring. Herr Ludwig looks on as competitors round the ring.
In the 6-9 Month Long Coat Female Class we see Hasnain's Ines pulling a little too hard, but eager to go.
But she soon catches on & shows a roomy gait. Later Ed shows her in the stacked position
In the 18-24 Month Female Long Coat Class, we see Flame demonstrating a fluid and powerful gait.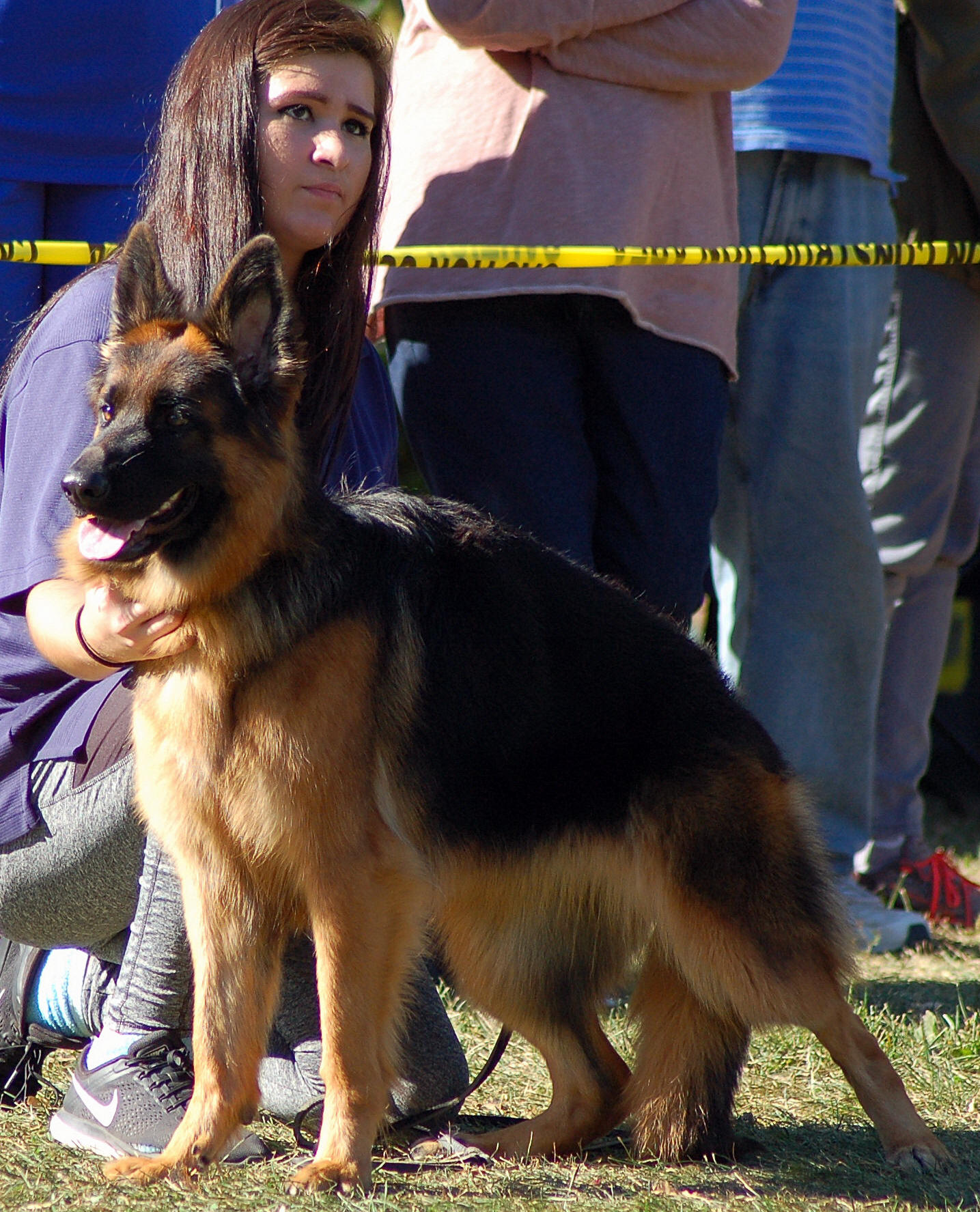 Karina stacks Flame for Herr Ludwig
Clayton shows his Uwe in the 18 to 24 Month Male Class
In the Open Class Females, Lexie shows her roomy gait and then is stacked by Karina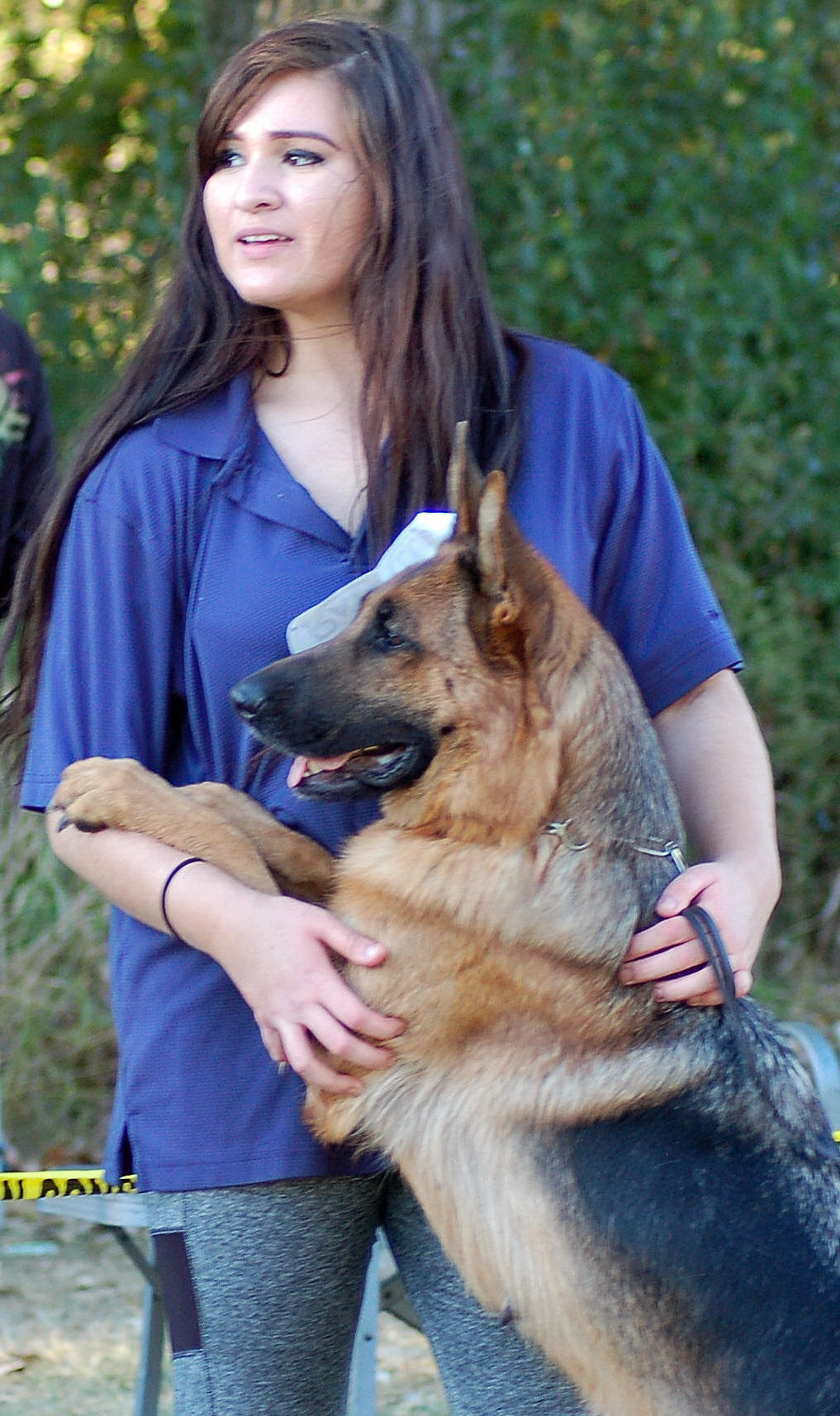 Lexie & Karina share
a happy moment
In the Open Class Long Coat Males, Halina tries to keep up with her Isen, who as you can clearly see has a powerful and roomy gait
Milla, in the Working Class Females, appears to enjoy gaiting before Ed stacks her
Ray, Milla & Ed in the fast lap and then in the off lead gaiting as Herr Ludwig looks on.
Working Class Females forward & back and then the Judge's evaluation
Herr Ludwig and Ed chat during lunch

Our president Ray & Herr Ludwig

pose for posterity